Our Summer Groups begin in June
Community Groups run in trimesters for 10-12 weeks allowing you opportunities throughout the year to get involved. Here's a preview of the groups we ran in the Spring.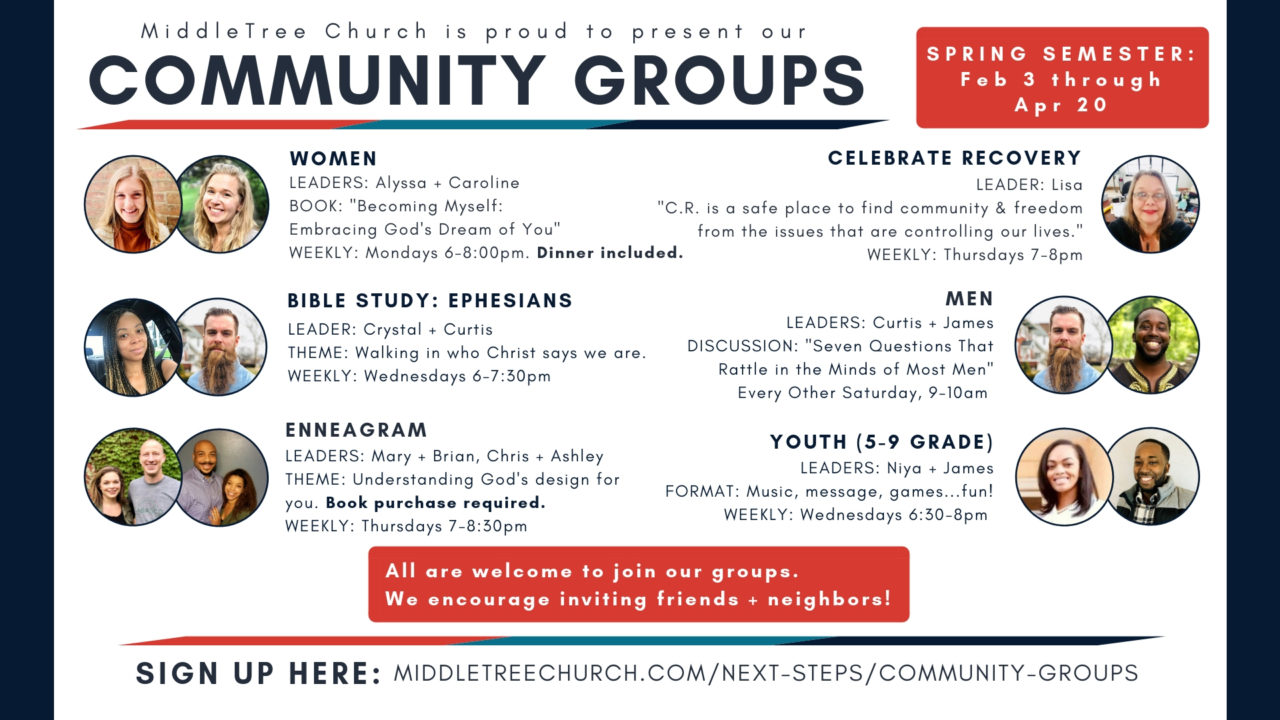 Join us this Summer as we make the circuit around StL's frozen goodness to meet up with one another.
Want more info? Fill out the form and we'll reach out to you.